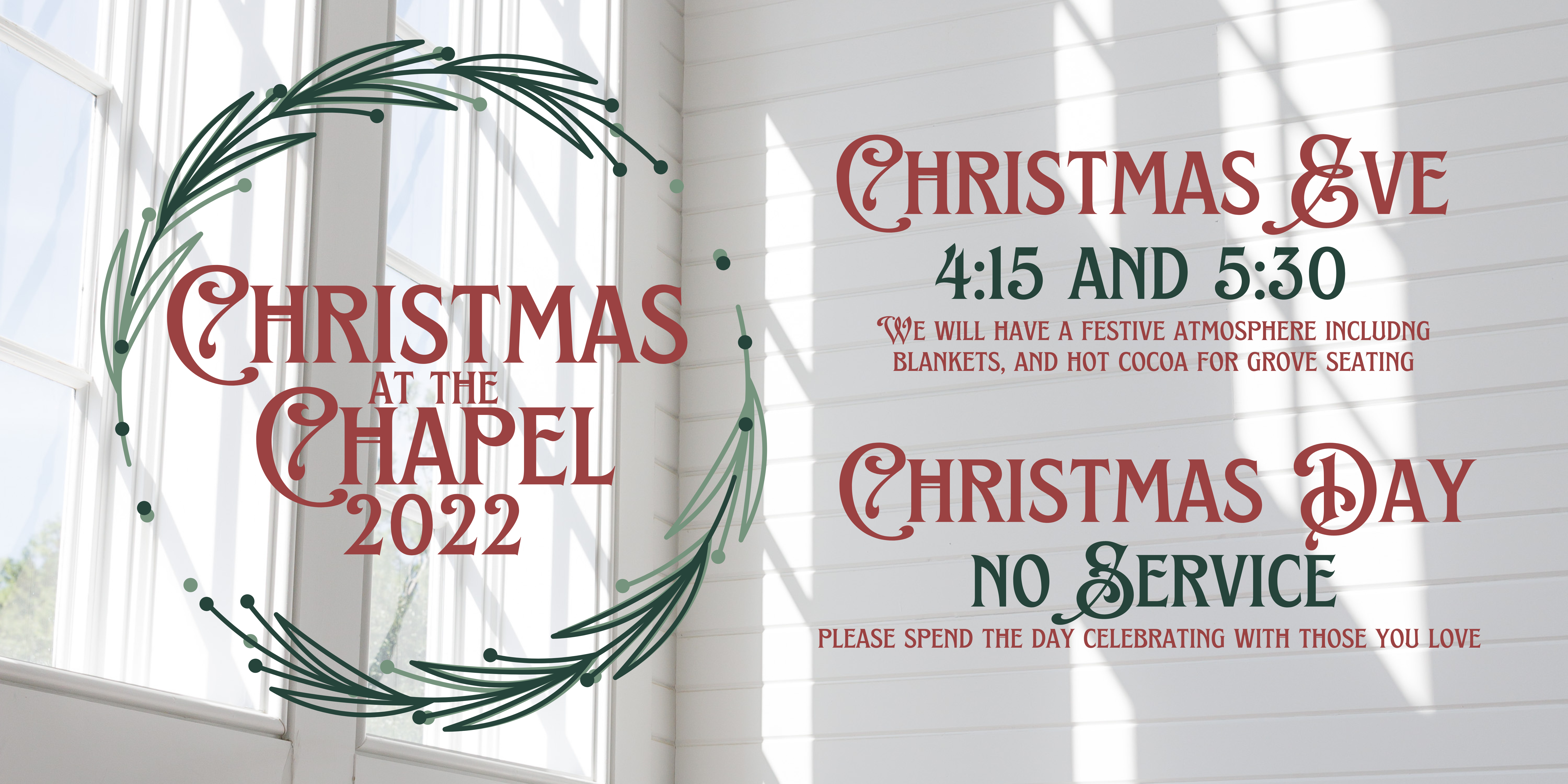 Celebrate the birth of the King of Kings!
In the season that leads to Christmas, it is a time of waiting and expectation.  This season is called Advent.  If you want to turn your heart and mind towards the birth of Jesus during this season, we invite you to join us for our worship services during the Advent Season (Sunday, November 27th, December 4th, 11th, and 18th all at 10am) and follow along with our Advent Guide.  We will have hard copies that you can pick up at The Chapel and digital copies you can access below.
If you are looking for Christmas Eve candlelight church services on 30A, the Chapel at Seaside invites you to worship with friends and family on Christmas Eve, every year. No matter if you are a local who lives in the area or a visitor for the holiday, The Chapel would love to celebrate this special day with you. We have two options to accommodate your Christmas Eve plans:
Join us at 4:15pm or 5:30pm on Saturday, December 24th.
All of our services will be the same and will conclude with candlelight.  We will not have Kids Church for our Christmas Eve services, but please know, kids will be welcome at either of our Christmas Eve services.  For more info or to stay up to date with The Chapel, follow us on social media @TheChapelAtSeaside.
Please note we will not have worship on Christmas Morning, Sunday, December 25th.  We will resume with our normal worship schedule on New Years Day, Sunday, January 1st.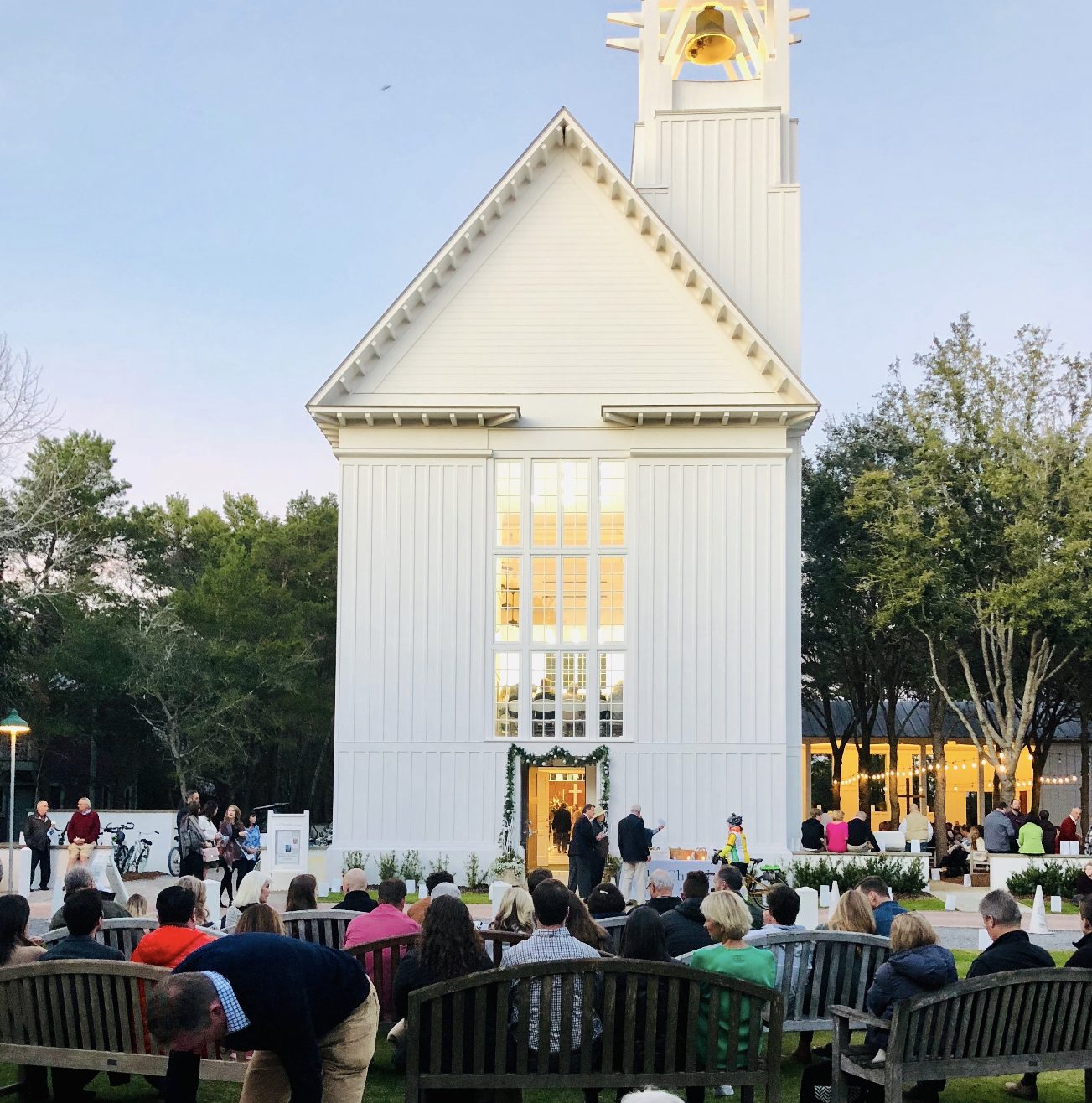 "And he will be called Wonderful Counselor, Mighty God, Everlasting Father, Prince of Peace.."
Isaiah 9:6