ABOUT THE CHAPEL AT SEASIDE
The Chapel at Seaside's bell tolls every Sunday morning, beckoning worshipers. It rings out from a simple yet elegant tower rising almost seven stories above the trees, grass and sandy paths at the northernmost point of the Seaside community.
The interfaith chapel welcomes those seeking a place of peace and encouragement. Designed by renowned architect Scott Merrill, The Chapel's architectural design is breathtaking in its elegant simplicity. Its steeply pitched roof shelters the board and batten wood walls and heart pine floors. The abundance of windows invites the natural light from dawn until dusk.
The Chapel's white pews seat 175 people. Sunday services are also amplified outside to the front and side where people can enjoy the worship in the beauty of God's creation.
When you enter the front door, look up and you'll be looking through the see-through bottom of the balcony. This was incorporated into the design to allow natural light from the front windows to illuminate the entryway, shining on all who enter.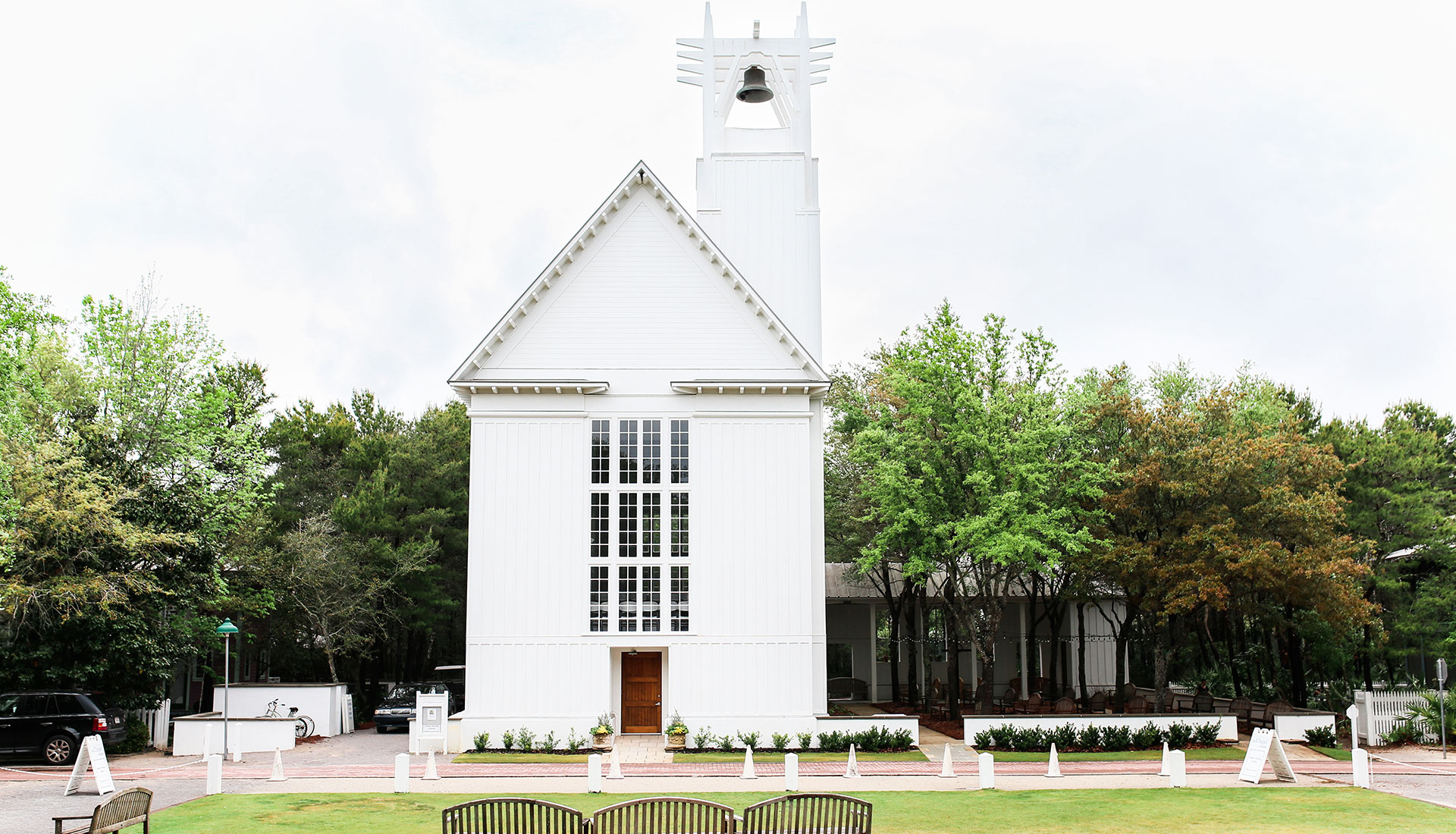 The Chapel at Seaside is located in the beautiful resort community of Seaside, Florida.
THE STREET ADDRESS IS:
582 FOREST STREET
SANTA ROSA BEACH, FLORIDA
32459
(OUR MAILING ADDRESS IS P.O. BOX 4936, SANTA ROSA BEACH, FL 32459)
The Chapel at Seaside welcomes individuals and event planners who have an interest in this stunning space for weddings, events, and special occasions. Click below for information about bookings.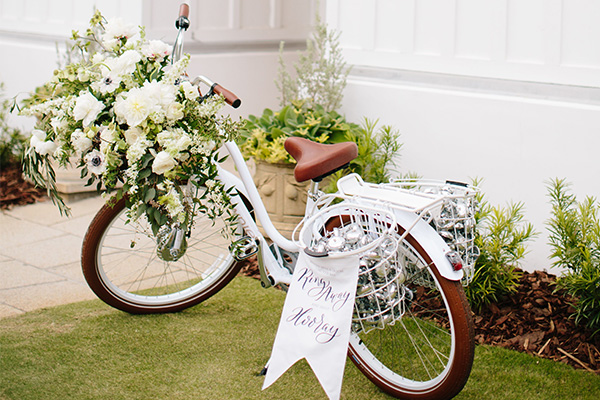 "Love the Lord your God with all your heart and with all your soul and with all your mind. This is the first and greatest commandment. And the second is like it: Love your neighbor as yourself. All the Law and the Prophets hang on these two commandments."
Matthew 22:37-40