Latest News
Check out our latest newsletter called The Tower.
Welcome to The Chapel at Seaside in Seaside, Florida.
The Chapel bell rings every Sunday morning from a simple yet elegant tower rising almost seven stories above the trees, grass and sandy paths of the renown beach community of Seaside. Although the chapel is most well known for it's stunning architecture and story book weddings, a welcoming group of local believers worship here weekly. We invite you to join us as we pursue Jesus together and share his message of hope with the world.
Come and worship with us or watch our livestream online! Read more about our weddings.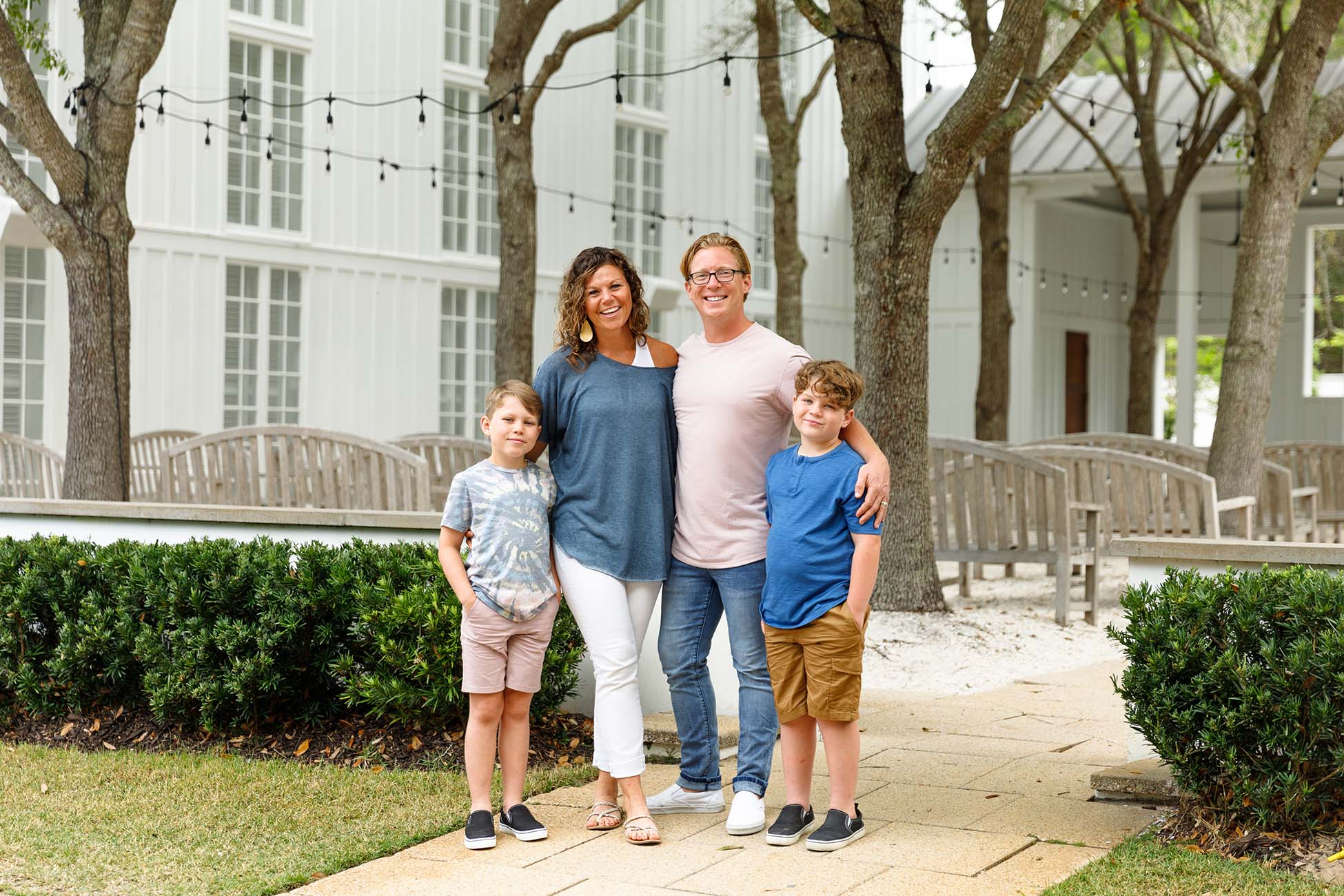 Join Us for worship this Sunday!
Welcome to The Chapel At Seaside! I know there are so many reasons you may wander into The Chapel. Maybe it's the beautiful building, the iconic architecture, someone told you to check it out, or maybe you once went to a wedding there and you wanted to see it again. No matter where you've come from, no matter what your experience has been up to this point and no matter whether you are a regular, you are just checking it out, or you are in town for the week. This is the church, and in the name of Jesus and everyone who calls this place home, you are welcome here. I hope you will join me and my family this Sunday for worship. Please let us know if you ever need anything. See you Sunday.
Blessings,
Pastor Andrew Beard
"I am convinced that neither death nor life, neither angels nor demons, neither the present nor the future, nor any powers, neither height nor depth, nor anything else in all creation, will be able to separate us from the love of God that is in Christ Jesus our Lord."
Romans 8:37-39